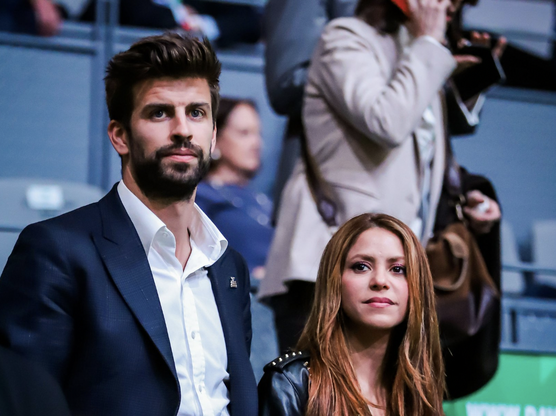 Shakira & Pique traveled to the Czech Republic to watch their eldest son Milan in a sports tournament, only one day after the joint announcement of separation.
The Colombian singer and Barcelona's defender resurfaced together in public, though not literally 'together'. Shakira and Gerard Pique flew to the Czech Republic to watch their son, Milan, as he competed in a baseball tournament.
The location was Hluboka, where there was an international baseball tournament taking place.
Last Saturday, they declared separation, after Pique got caught cheating with a younger girl, rumored to be just a student.
"We regret to confirm that we are separating. For the well-being of our children, who are our top priority, we ask for respect for our privacy. Thank you for your understanding."
Only 2 days after the heartbroken but inevitable announcement, Shakira still showed smiles and calm in photos from the tournament in Czech Republic. In a total opposite fashion, Pique looked distance and a little further away.
Spanish newspaper such as Mediaset or El Peridico suggested that Shakira and Pique were only doing this for the sake of the children.
The pair had been together for more than a decade. Their first meeting was at World Cup 2010, in South Africa, when Pique had a huge crush on Shakira.
The 1987-born centre-back got caught cheating for several months, as he was residing in his own apartment and had not lived with Shakira nor the kids for a while.