Both Real Madrid and FC Barcelona have battled back from deficits both home and away to get a point that will impact their Champions League hopes, just a mere days before their much-awaited clash at the Bernabeu on Sunday.
The two titanic clubs prepared for the 250th overall installment of the El Clasico (their 184th meeting in La Liga) with contrasting draws, with the defending league and European champions would like to thank center-half Antonio Rudiger as they snatched a 1-1 draw away at Shakhtar Donetsk.
That result gave the visitors a safe passage to the knockout phase as they currently top Group F at 10 points and were assured of at least a top two finish.
With their tie played in Legia Warsaw's stadium, Carlo Ancelotti's men are looking to pull the double on the Ukrainian powerhouse, in whom they defeated 2-1 at home on matchday three.
However, Oleksandr Zubkov struck against Madrid once again, this time by a header right after the restart after being picked out by Bogdan Mykhaylichenko from the left wing.
It looks that Los Blancos are set to their first UCL group stage loss since the Sheriff Tiraspol shocker from last year, but the German new signing left it very late as he headed home the cross by Toni Kroos despite being left with a bloody face after a head-on collision in the air with Shakhtar keeper Anatoliy Trubin.
On the other hand, Barcelona's hopes of making into the last sixteen are now out of their own hands after they come back against Inter Milan in a six-goal stalemate.
Having been at the wrong end of a close defeat away at the San Siro, the Catalans are in a must win mode at the Nou Camp to stay alive in Group C, with Bayern advanced first following a clinical win away at Czech side Viktoria Plzen.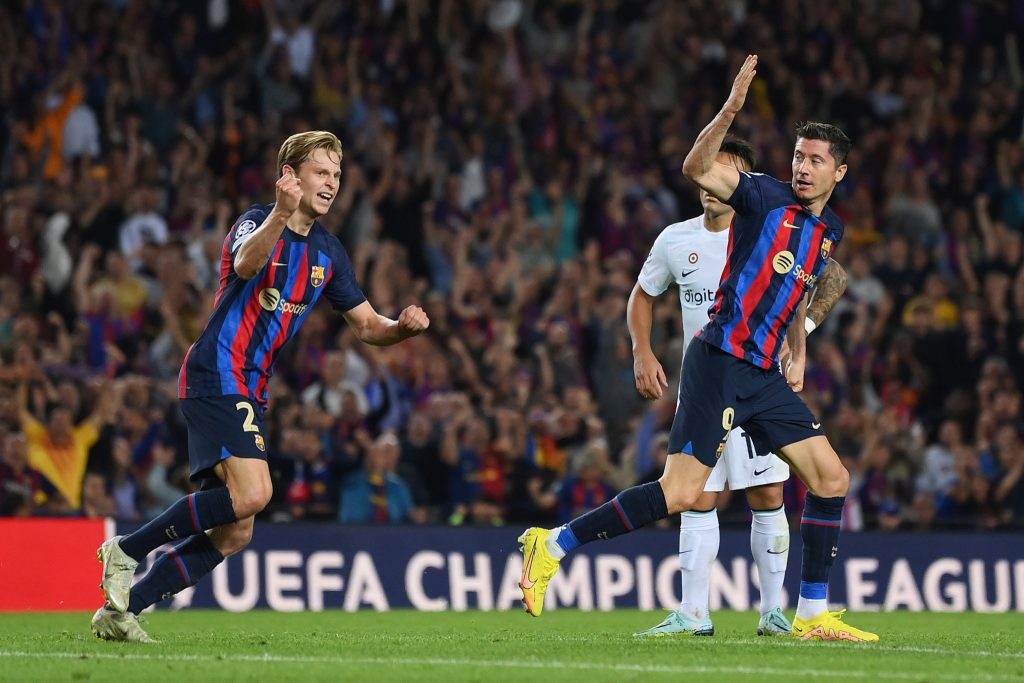 Inter would have thought to have knocked out the hosts when they lead twice during the match as Nicolo Barella, Lautaro Martinez and Robin Gosens are on the scoresheet to cancel out the strikes of Ousmane Dembele and Robert Lewandowski. 
But the Pole gave Barca a slim hope with a 92nd-minute equalizer, and Xavi's relieved that Marc Andre Ter Stegen's legs deny Kristjan Asllani's strike at the death.
There is still a chance for the Blaugrana to advance, but it needed a total meltdown by the Nerazzuri in their final two games. But with their next assignment being at home to the Bundesliga champions, the Europa League is on the horizon.