Real Madrid took on Sevilla and Barcelona welcomed Athletic Bilbao in the weekend games of 2022/23 La Liga Matchday 11.
Read more about La Liga updates here.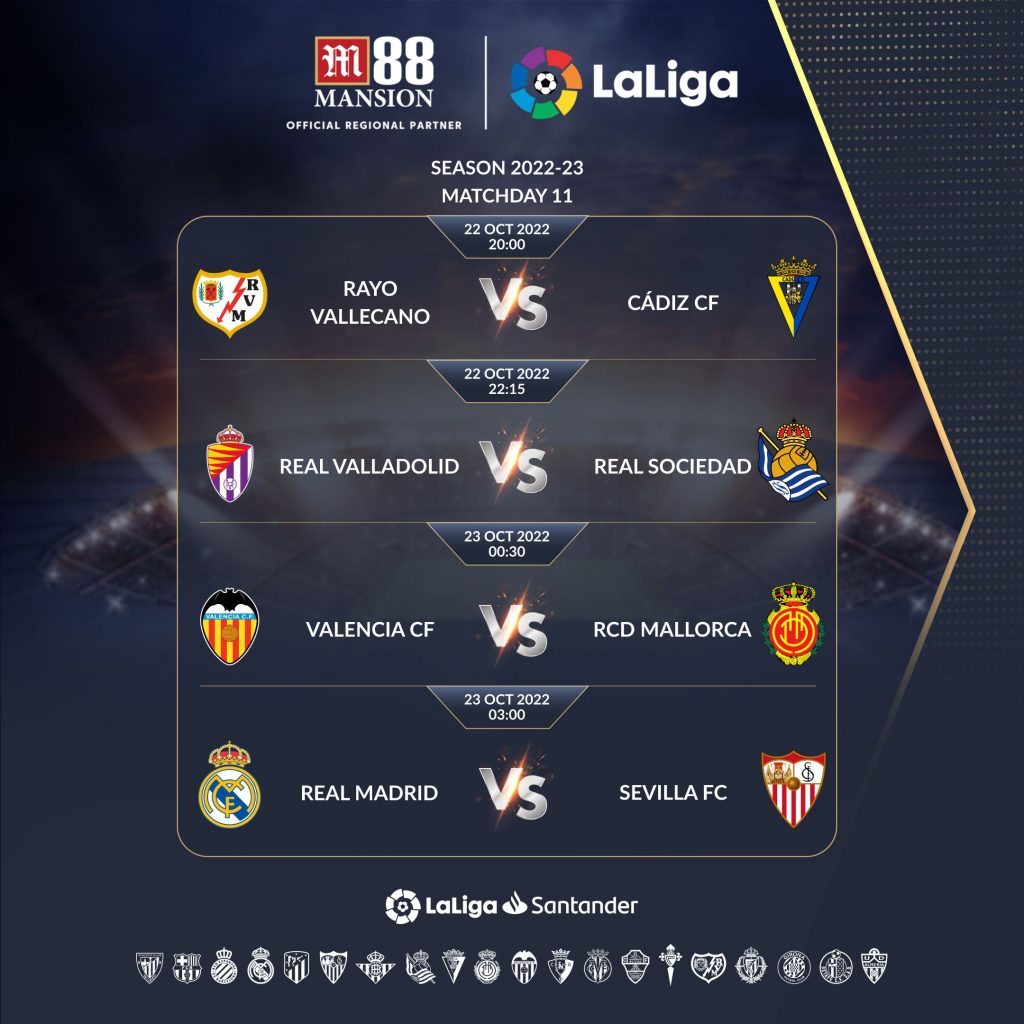 Real Madrid 3-1 Sevilla
It was a tough game, but late substitutions paid off brilliantly for Real Madrid as they secured a 3-1 victory against Sevilla.
Luka Modric opened the score quickly at the Santiago Bernabeu, only 5 minutes to the first half. The lead stood for the whole first half, but then Erik Lamela equalised for the visitors, also early.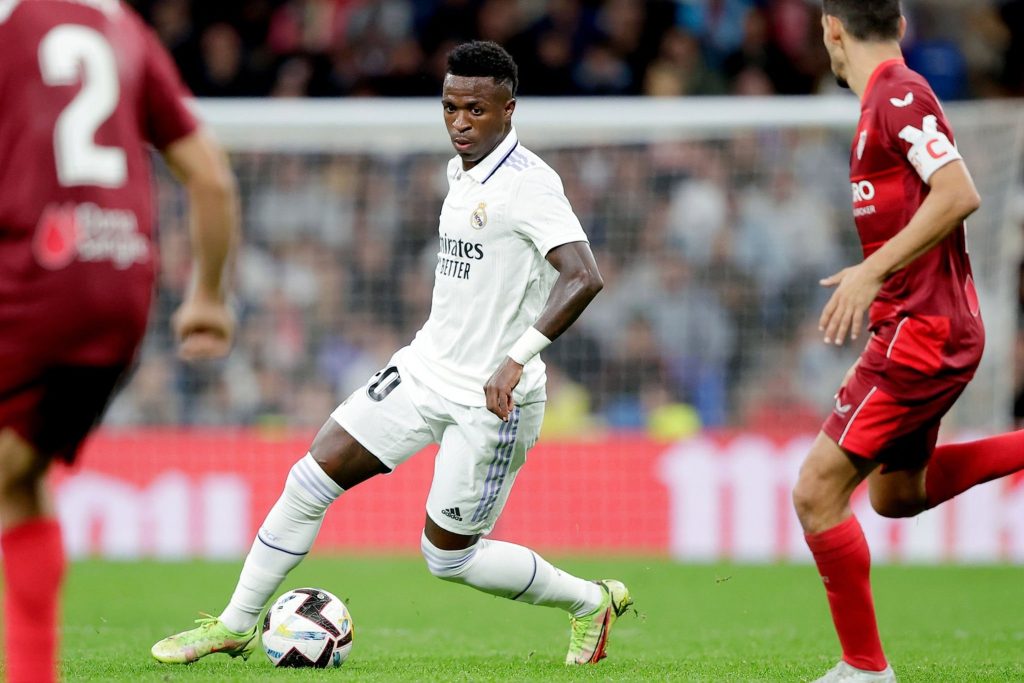 Don't miss the video highlights for Real Madrid in the La Liga Matchday 11 2022/23
The changes must be made and Carlo Ancelotti was well aware of that as he brought Lucas Vazquez and Marco Asensio in to create more chances.
And the Spanish pair made immediate impact minutes later. Vazquez restored the advantage thanks to Asensio's quick involvement in the build-up setting up Vinicius Jr's assist.
Fede Valverde hit another rocket to the top corner following Asensio's assist to seal 3 points for the host.
Ballon d'Or 2022 winner Karim Benzema had to rest due to his muscle fatigue, but he still showed up to receive the Ballon d'Or from 2018 winner Luka Modric.
Vinicius Jr. had another amazing show despite Benzema's absence. The Brazilian provided the most assists in all competitions (21), more than any La Liga player since the start of 2022/23 season.
Read more about Benzema's hand wrap here
Los Blancos has been sensational since the draw with Osasuna, they won the consecutive 4 games among which was El Clasico just last week against Barcelona.
Barcelona 4-0 Bilbao: Dembele's night
Find best promotions and offers from La Liga x M88 Mansion here.
Get into the action with the video highlights of FC Barcelona for the La Liga Matchday 11 20022/23
Ousmane Dembele, Sergi Roberto, Robert Lewandowski and Ferran Torres took turn to score in Barcelona's one-sided victory against Bilbao.
The win helped Barca to remain within three points of Real Madrid at the top of La Liga, with the Madrid club beat Sevilla earlier on Saturday.
It was a night of magic of Dembele as he scored one and set up the rest in a convincing display at Camp Nou, against former Barca's manager Ernesto Valverde.
The French man opened the scoring with a header from close range, with Lewandowski's assist. The former Borussia Dortmund then fed Roberto to beat Unai Simon with his shot deflected by Inigo Martinez.
Lewandowski added the third halfway through the first half with a sweet turn and even sweeter finish, the provider was still Dembele.
This was Lewy's 17th goal in all competitions for Barca, and his 12th in La Liga 22/23, after 11 games, stunning!
The home fans' joy was interrupted when Golden Boy 2022 winner Gavi was forced off injured. Then Dembele brought back the party with the assist for Ferran Torres to finish finely to make it four.
Dembele won the easiest MOTM with him being the only Barca's player to ever scored one and assisted another three since Luis Suarez in 2019.