LOOK: LaLiga Experience debuts this season with an El Clasico weekend in Vietnam
La Liga Experience returns to Vietnam with El Clasico weekend
The La Liga Experience by M88 Mansion is back for the first time this season, with Ho Chih Minh City, Vietnam hosted the festivities for El Clasico that were held on October 15 and 16.
It was a weekend of fun in football as numerous activities were on deck ahead of the biggest game in Spanish football as M88 Mansion, the official regional partner of La Liga in Asia, is hands-on in everything they do.
SIGN UP WTH M88 MANSION TO GET YOUR LALIGA FIX!
Kicking it up with the All-Star Super Cup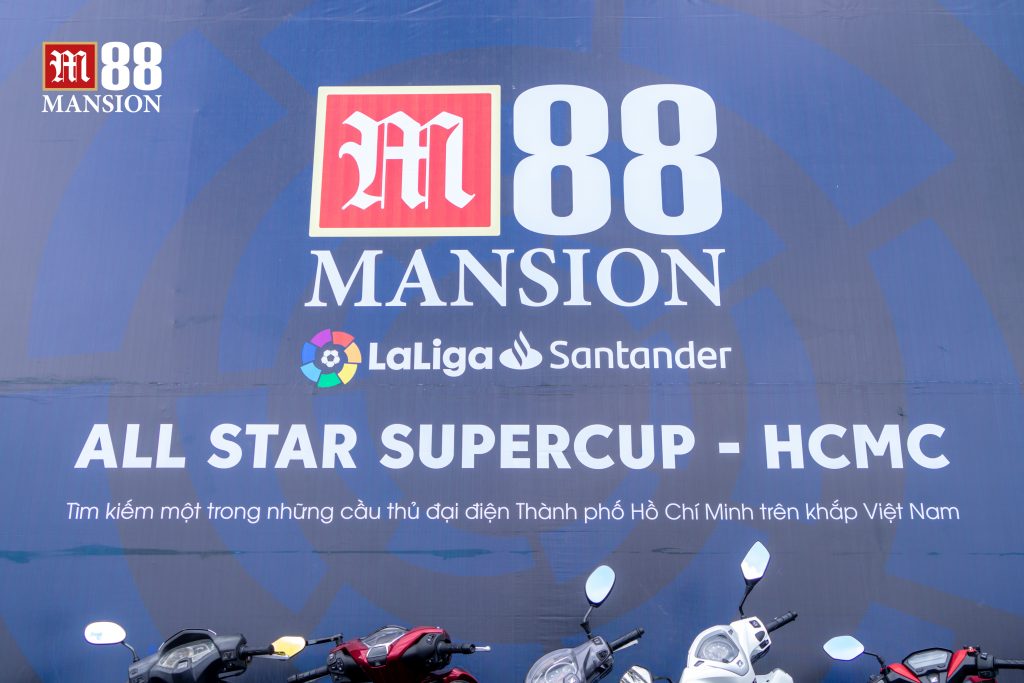 On the eve of the big match, M88 Mansion and La Liga hosted the ALL STAR SUPER CUP – HCMC. 
A total of 32 teams have played 48 matches in those two days, covering the qualifiers and the group stages as the best from the lot made the cut for the championship round next week.
The M88 Mansion girls made its presence felt for the duration of the tournament, as they handled the event with style and grace. Apart from distributing water to the players in the whole day, they also interview them with their thoughts about their game as well as their predictions for the upcoming Clasico. 
The main event: Evening viewing party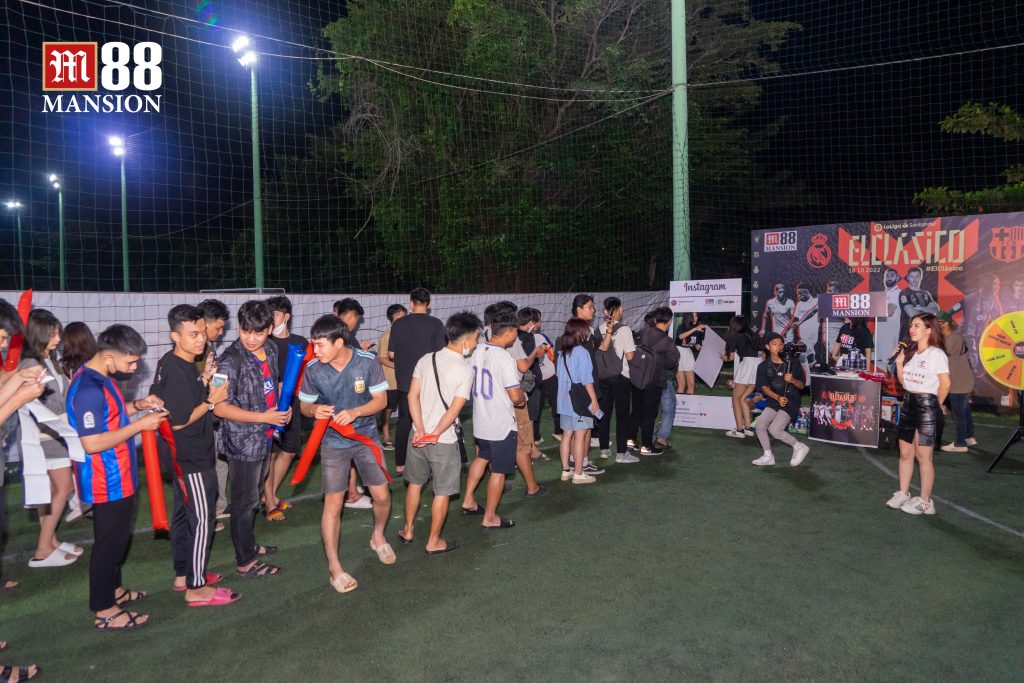 After the one-day tournament, the venue was set up for the main event of the weekend: the Live viewing party of El Clasico, live from the Bernabeu.
Leaving no stone unturned, the M88 Mansion team in Vietnam left nothing to chance in organizing this event, as they are active during the course of the evening. 
It was an electrifying night as prizes were given out to the interactive games and quizzes made by the M88 team. 
The venue was packed and evenly balanced between those who wear white and the blue and garnet, as they cheer for their squad, until the reigning La Liga Champions prevailed.
READ MORE ABOUT LALIGA – NEWS, UPDATES AND MORE, HERE.
To conclude
The LaLiga Experience is off to a great start to the 2022-23 season, a proof of a continuing partnership of LaLiga and its official regional partner for Asia, M88 Mansion.
We hope to see you in the future events to come, so hop on to LaLigaUpdate.Com for more!