Almeria 1-0 Barcelona: La Liga leaders stunned
Almeria 1-0 Barcelona: La Liga leaders stunned as Xavi's side got the second defeat of the season by bottom side's Toure's stunning strike early in the first half.
SIGN UP ON M88 MANSION TO GET YOUR LALIGA FIX WITH A SINGLE CLICK!
Almeria 1-0 Barcelona – La Liga Highlights
Barcelona suffered to lowly Almeria as the leaders had their second defeat of the season and saw their 13-game unbeaten came to an end.
Still a dominating side during the away trip to Power Horse stadium, but the visitors failed to register more than one shot on target.
Meanwhile, El Bilal Tour's first-half strike was decisive as the Mali International fired a rocket to upset the league leaders.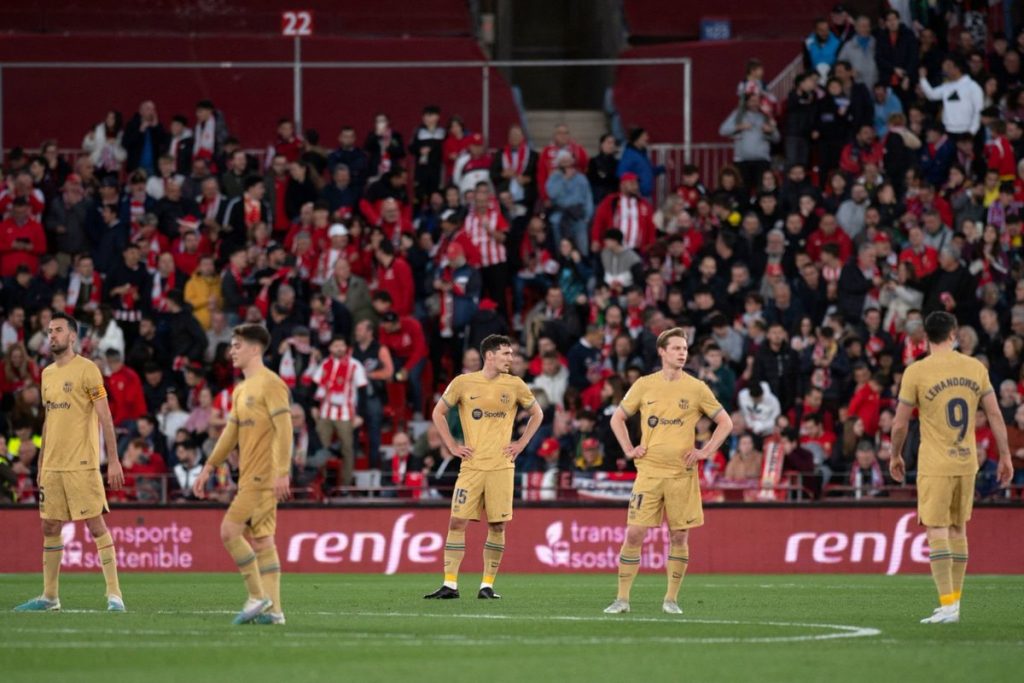 The Visitors had their early chances but could not stick to those, and eventually paid the price when Luis Suarez brought down a long ball on the right flank.
He then lobbed a cross inside for Toure to finish in the 24th minute.
The likes of Robert Lewandowski and Ferran Torres could not do much to threaten a disciplinary defense of the host. Robert Lewandowski placed two headers off target in the final 15 minutes were pretty much what Blaugarana in bid to save them from a defeat.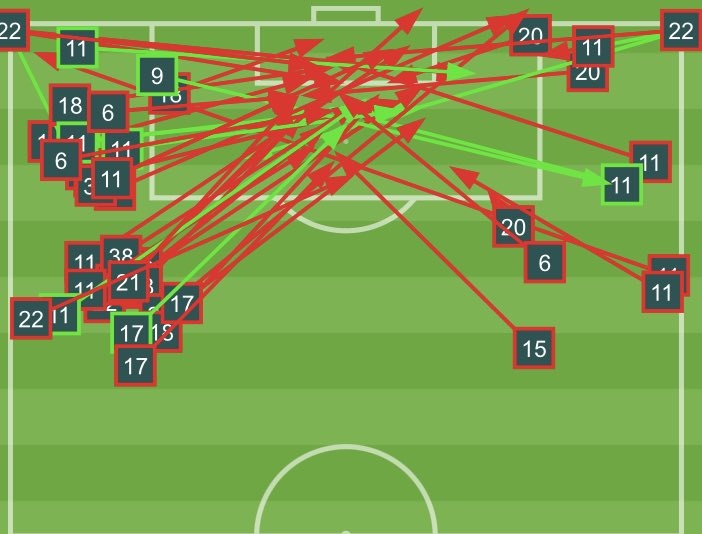 Meanwhile, Rubi's side could celebrate for a crucial win which was their upset to hoist them out of the relegation zone at the other end of the table.
The visitors labored in pursuit of an equaliser for the rest of the half, and headed into the interval looking no closer to finding the answers.
Pressures and ball possessions were plenty after the break, but the one that needed – a goal never came, as the ended with the home fans cheered for a stunning victory.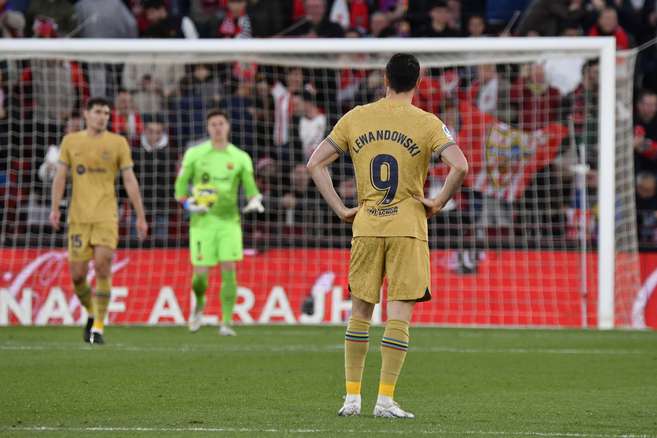 A start of something big coming?
The defeat did not damage much to the league's leaders as the gap is still at 7 points, however, it could have been 10 points clear for Xavi's side.
The Catalan club failed to failed to capitalize on Real Madrid's draw with rivals Atletico, which ended in a 1-1 draw.
Some have started to talk about another tight title race with these shocking outcomes of MD23.
Up next for Barca
The coming March's fixtures are tough, with Valencia, Bilbao and Real Madrid lining up.