The M88 Mansion | La Liga El Derbi De Madrid Watch Party was a massive success held at the Mansion Sports Bar & Lounge in Makati City on February 25, 2023. The event was a one-of-a-kind experience for football enthusiasts and brought together people from all walks of life to celebrate the sport they love.
The watch party kicked off at 8:00 PM with a meet and greet with special guest Tiago Mendes, La Liga Ambassador. Fans were thrilled to get up close and personal with one of the biggest names in the sport and had the opportunity to ask him some questions. The event also featured a La Liga merchandise display with some of the latest gear available for purchase.
Throughout the night, attendees enjoyed free food and drinks while cheering on their favorite team during the El Derbi de Madrid, featuring the Spanish leagues' two giants, Real Madrid and Atlético Madrid.
Register with M88 MANSION to receive promotions!
The atmosphere was electric, and everyone was in high spirits, with DJs playing some cool tunes to keep the energy level high.
The event was more than just watching the El Derbi game. Attendees also had the chance to win some fantastic prizes by answering trivia questions related to La Liga. The prizes included La Liga shirts and balls, much to the delight of the lucky winners.
One of the highlights of the night was the interview with Tiago Mendes. He shared some of his insights into the game, his experience as a player, and his thoughts on the current state of football. Fans were impressed by his knowledge and passion for the sport.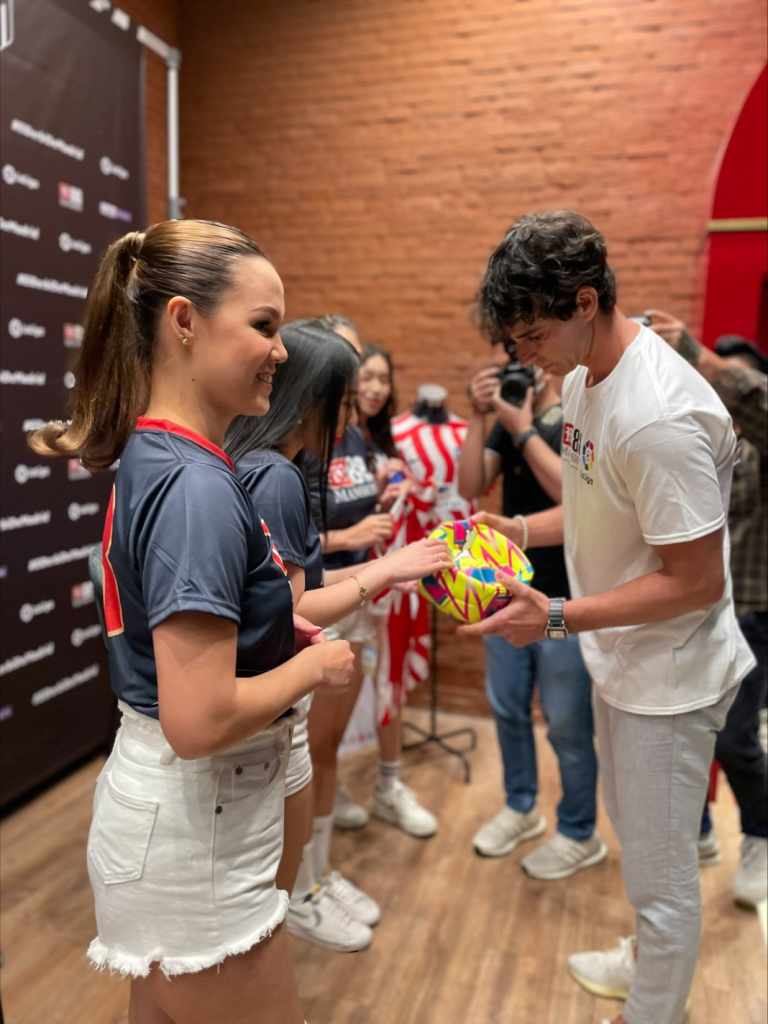 Overall, the M88 Mansion | La Liga El Derbi De Madrid Watch Party was a night to remember for all who attended. It was an excellent opportunity to celebrate football and connect with like-minded individuals. The event was well organized, and the free food and drinks added an extra touch of hospitality. The La Liga merchandise display and meeting Tiago Mendes and other legends of the Philippine Azkals, James Younghusband and Stephan Schrock, were also big draws for attendees. With the success of this event, it's no surprise that many are eagerly anticipating the next one.