Atletico Madrid vs Almeria – La Liga 2022-23 Matchday 29 preview and prediction.
M88 Mansion POTM for February 2023
SIGN UP ON M88 MANSION TO GET YOUR LALIGA FIX WITH A SINGLE CLICK!
La Liga 2022/23 Matchday 28 results and standings
Atletico Madrid vs Almeria – Preview
Their first meeting earlier this season ended 1-1.
Atletico were the better side at Power Horse stadium and led by Angel Correa, but lmeria's El Bilal Toure scored one goal, on two shots and managed to keep the host one point.
Atleti is third in LaLiga in goals scored with 45 in 28 matches, while Almeria ranks 19th in goals allowed with 48 in 28 games.
The ultimate goal for Diego Simeone this season will be a top four finish, while newly promoted Almeria must bring their A game in bid for another season at Spanish top flight.
Head to head
Newly promoted this season Almeria struggled to beat Atletico Madrid when they had to travel as they lost three games against Los Colchoneros in the last five outings since 2013.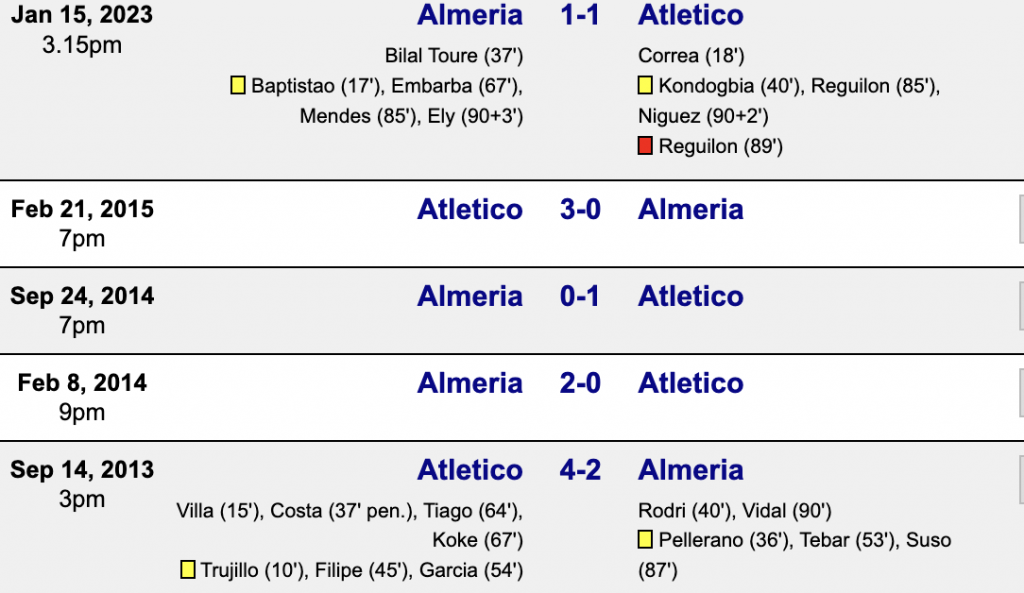 The last time traveling to Atletico's ground in 2015 before playing in Segunda for almost a decade, the Andalusian side was thrashed by 3-0. However, their first La Liga clash this season ended with a 1-1 draw at Power Horse Stadium.
Current form
The Madrid club has a good run ahead of MD29 against Almeria, with five wins in the last five games.
It's important to note that El Cholo Simeone's squad have been unbeaten in the last six games at Wanda. Meanwhile, Rubi's men only managed to win one in the last five, and it was the 2-1 victory at home against Valencia.
Prediction
It's not hard to predict the outcome based on two club's current forms and results, Almeria will face a tough side who are building a safe spot on the standing's top four.
Atletico is heading to another good game at home and will comfortably beat struggling near bottom Almeria.
Our predict: Atletico Madrid 2-0 Almeria