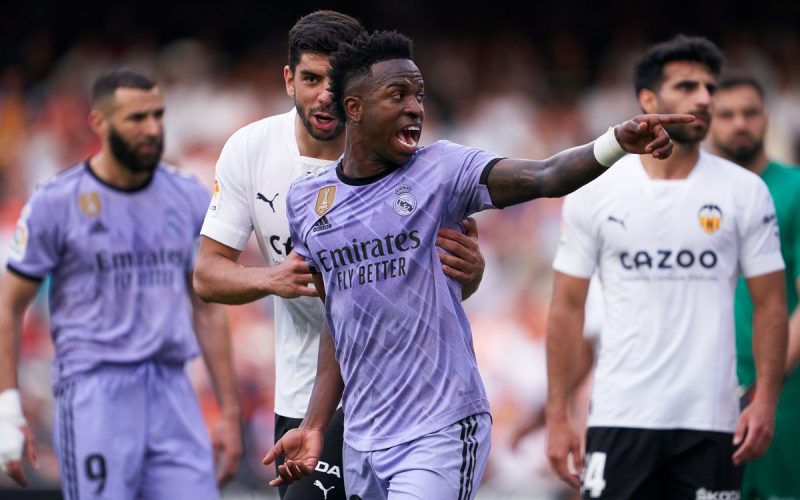 Vinicius Update: Red card overturned, five games ban and fined €45,000
The Brazilian, who was sent off in Mestalla, is exempt from punishment while Valencia received sanctions from Spanish FA
Vinicius vs Valencia Update: Red card has been overturned for the Brazilian while the La Liga club receive five games ban and are fined €45,000.
SIGN UP ON M88 MANSION TO GET YOUR LALIGA FIX WITH A SINGLE CLICK! 
What happened
Vinicius was targeted by racist chants from sections of the crowd at the Mestalla's Mario Kempes stand.
He had been actually subjected to racist abuse when the club's bus arrived at the Mestalla.
During the game, it added he had objects thrown at him in the 71st minute from the Kempes Stand, before racist chanting followed in the 73rd minute.
The Matchday 35 had to be stopped for 10 minutes as the visitor's forward angrily grabbed the referee and pointed towards who he thought had abused him with monkey gesture while nonstop chanted 'mono, mono' and 'die Vini die'.
The Real Madrid's winger later on got sent off for violent conduct in added time following an altercation with striker Hugo Duro.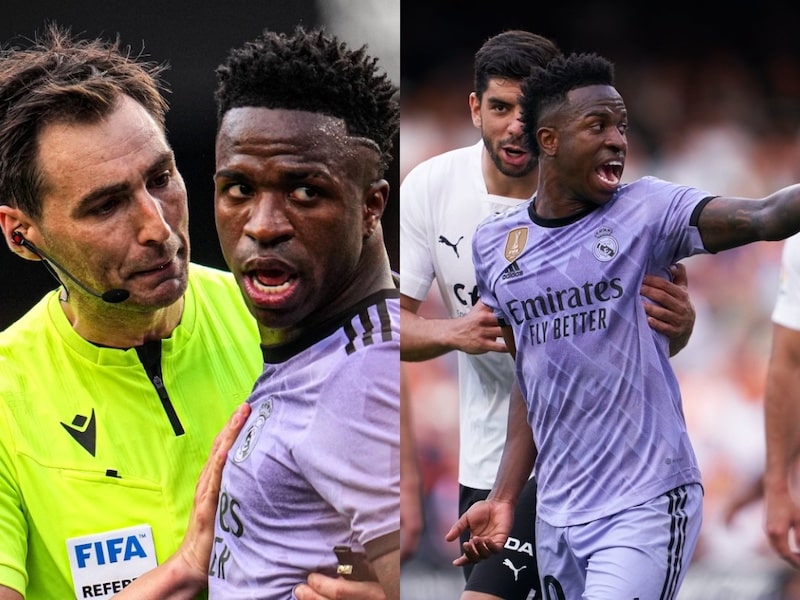 He eventually turned to war-mode as the 22-year-old took his fight to the social media with tweets and posts branding the Spanish top -flight 'racist league' and claimed that he received zero protection from racist abusers.
Spanish FA decisions
In the latest statement from the Spanish FA (RFEF), Valencia, who eventually beat Real Madrid 1-0, received sanctions:
The Mario Kempes stand will be closed for five matches (one home game this season and the first four matches of next season)
An economic sanction of €45,000 is imposed
Meanwhile, Vini's red card will now be overturned, as Hugo Duro was the one who attempted the chokehold which led the Madrid star to react.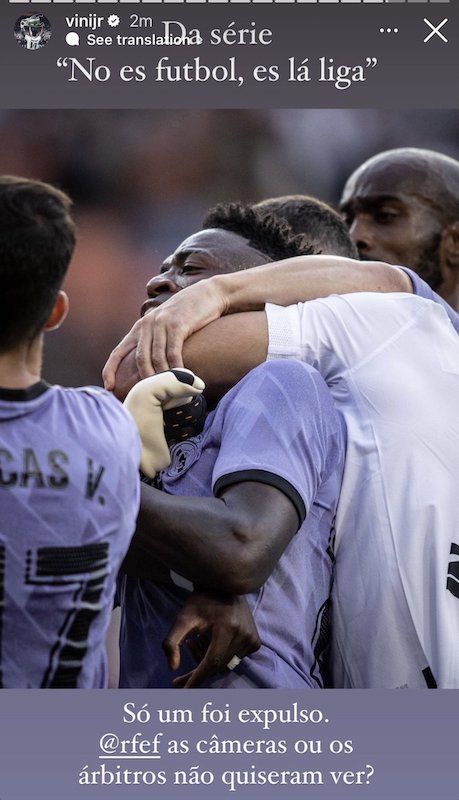 In a statement, the RFEF said:
"The Competition Committee has sanctioned Valencia CF with the partial closure of the Mestalla stadium for five matches, specifically the Mario Kempes South Stand, following the events that occurred during the match between the team and Real Madrid.
"It is considered proven that, as reflected by the referee in his report, there were racist shouts at Vinicius, altering the normal course of the match and the infractions are considered very serious.
"In addition, an economic sanction of €45,000 is imposed on Valencia.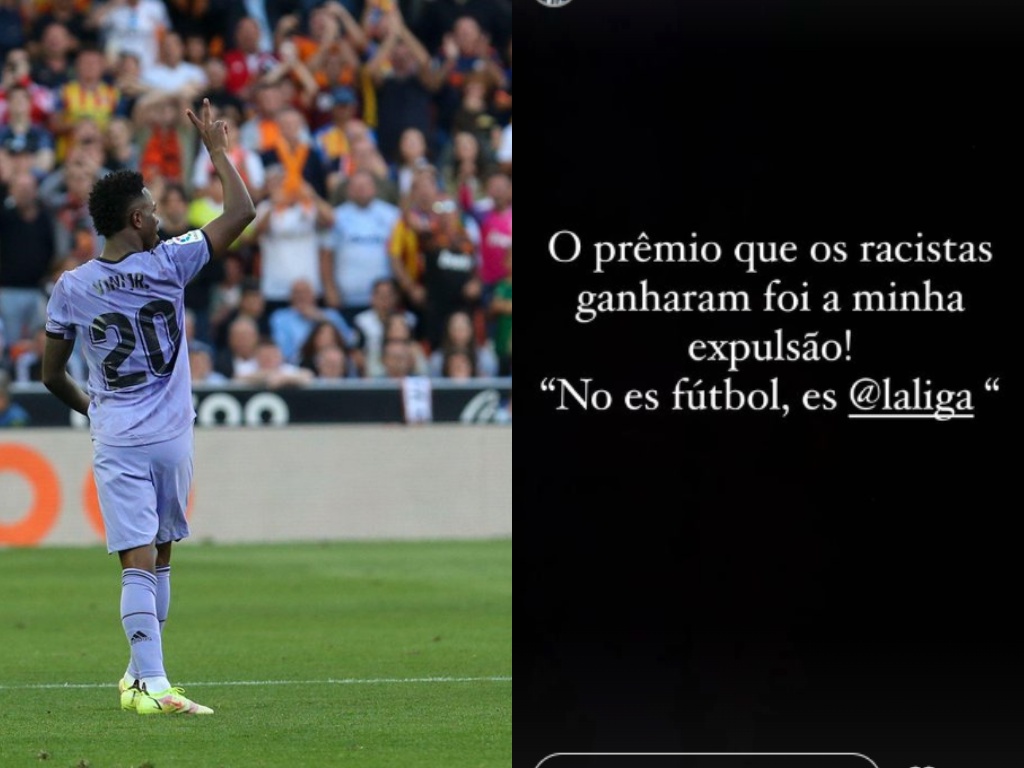 They added: "The RFEF Competition Committee considers that the referee's assessment was determined by the omission of the entirety of the play that took place, which affected the refereeing decision.
"The fact that he was deprived of a decisive part of the facts led him to adopt an arbitrary decision. And this is because it was impossible for him to properly assess what happened."