Carlo Ancelotti will stay at Real Madrid despite Brazil's interest
The Italian manager has been wanted by the Brazilian National team
Carlo Ancelotti will stay at Real Madrid despite Brazil Football Federation's (CBF) heavily interest and would love to see him being their head coach.
SIGN UP ON M88 MANSION TO GET YOUR LALIGA FIX WITH A SINGLE CLICK!
Real Madrid Transfer – Benzema, Asensio who may leave this Summer
Ancelotti to stay at Real Madrid till next year
Per Madrid-based Marca, Ancelotti will definitely stay at Los Blancos for another season.
The Italian manager signed a contract in 2021/22 to take the lead at the royal club until June 2024, and it looks very much likely that Don Carlo will fulfill his contract.
He took the club to La Decima in 2013/14 during his first spell and again won the 14th big-ear trophy last season while also completed their 35th La Liga title.
It has been a tough season of 2022/23 for Ance and Real Madrid as they could not defend the title. There have been many rumours about the 63-year-old manager to leave at the end of the season, with the interest from CBF.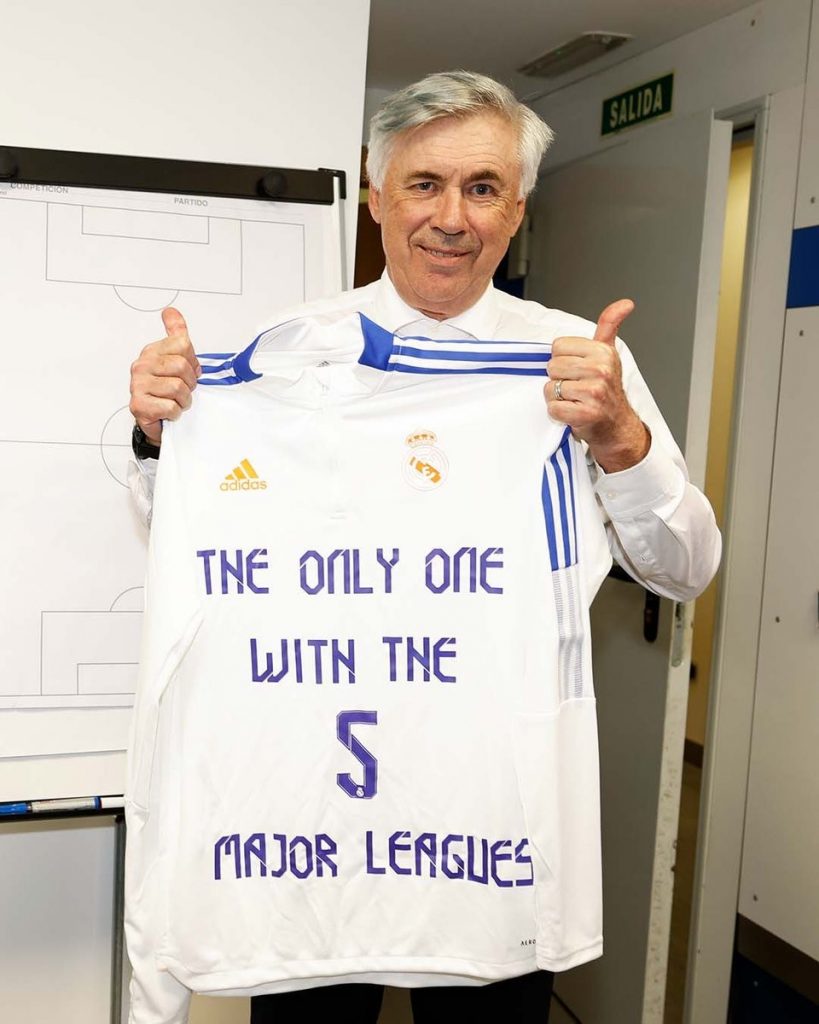 Brazil would love to sign Ancelotti
The CBF made it clear that Ancelotti is their No.1 choice as head coach and have been willing to wait until the end of the 2022/23 La Liga for an answer.
CBF president Ednaldo Rodrigues has confirmed that the Real Madrid head coach remains the number-one option for Brazil.
"Our Plan A remains is still [signing Ancelotti]. We have a feeling that could work," Rodrigues told 'Band'.
"We will wait until the end of [LaLiga Santander]. There is already a champion, which is Barcelona, but we will wait until the end of the competition as we feel it might work out.
"If I was in [Ancelotti's] place, under contract, I wouldn't disrespect the company that hired me either."
It's easy to see why CBF want Ance so bad. The former AC Milan and Everton manager spent his career winning trophies almost every where while having worked with loads of Brazilian talents.
"We want someone who has a project not just for the senior team but also for the underage teams, such as the under-23s, under-20s and under-17s, which can feed into it," explained Rodrigues.
"[Ancelotti] is a coach who has that vision and who has the courage to play new talents.
"That's why, without wanting to disrespect any other coaches – and Brazil has many highly competent coaches – we will continue to wait."