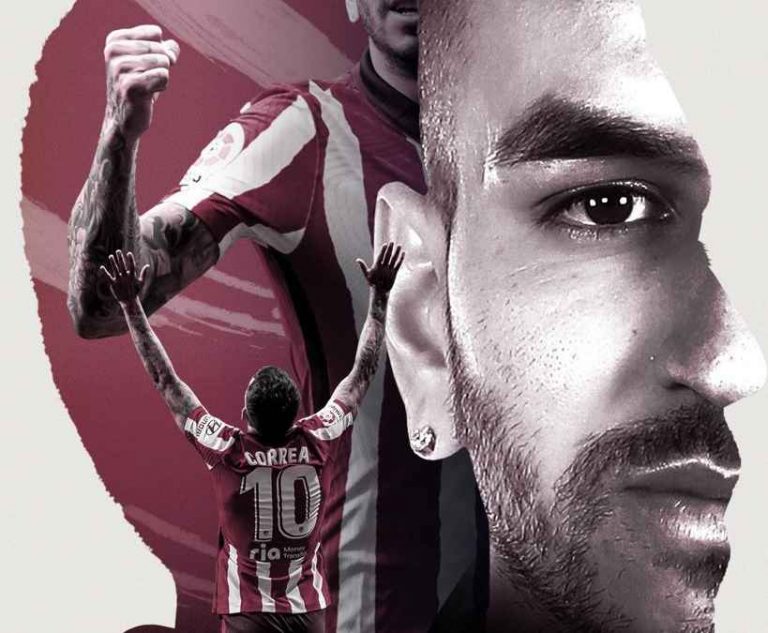 Angel Correa LaLiga Football Career
Since I was a boy, I dreamed of playing for Atletico', that's what Angel Correa wrote on the Madrid's club website, and it is a fact.
In January 2015, the youngster moved straight from his boyhood club San Lorenzo to play for Spanish's top league La Liga Atletico Madrid.
Correa's journey hit rock bottom with the tragic news about a heart tumor, which was diagnosed prior to his medical before signing for Atletico Madrid.
Fortunately, the club was patient enough to allow him to have surgery and ended up sitting out a whole season at club level.
Later in season 2015/16, he finally notched his first goal for Rojiblancos on MD 4 of the 2015/16 campaign, scored against Eibar on that day. Correa almost got the taste of elite football as he was unused sub in the Champions League final that season, which was the battle of Real Madrid and Atletico.
The Rosario-born star has scored 59 goals while assisting 53 goals so far, after 7 years wearing the red and white kit of the La Liga side.
His versality allows his manager Diego Simeone to use him as a secondary striker or, a centre forward. In the attacking ranges, Correa has always been a vital part.
With Luis Suárez having moved on, Atlético are once again on the lookout for a leading forward to take up a leadership role in the front line. That man simply has to be, at long last, Correa.
Now set to start his ninth campaign in the red and white of the Colchoneros, Correa made a grand total of 49 appearances last season.
Correa's national team journey
Correa was a special boy as his talent was discovered quite early, at the age of 11.
He captained the Argentina U-20 to the glory at the South American Youth Championship, in the same year of his move to Atletico (2015). His influence was such that he was named Player of the Tournament.
The senior team debut came shortly after that triumph as he made the NT's debut on 4th of September 2015, against Bolivia in a friendly game. He only needed 3 minutes to have his very first goal for the Albiceleste with a brilliant finish, following the sublime first touch.
Last year, Correa and his co won the historic Copa America, now, they are on set to Qatar for the biggest stage of football competition: The FIFA World Cup 2022.