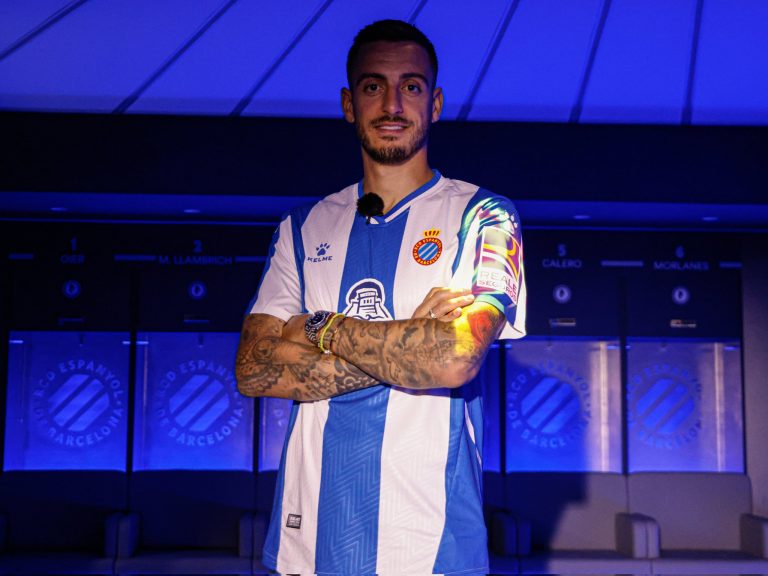 Jose Luis Mato Sanmartin LaLiga Football Career
Jose Luis Mato Sanmartín, Joselu for short, is a striker for Spanish club Espanyol. 
Jose Luis Mato Sanmartín Bio
He was born in Stuttgart in then West Germany in 1990, a few months before the two German countries were reunited. His family eventually returned to Spain and resided in Galicia.
Joselu Football career
This is where Joselu's senior career in football started, suiting up for the main RC Celta de Vigo squad and their team B in the 2008-09 season. He was picked up by Real Madrid in the summer of 2009, where he was loaned back to Celta to ripen further at the Segunda División.
He had stints with both Real Madrid and their reserve team between 2010 and 2012. Although most of his time was with Real Madrid B, he made the most of his two appearances with the first team. He scored on both occasions while substituting for Karim Benzema.
Jose Luis Mato Sanmartín returned to Germany in 2012, signing with 1899 Hoffenheim. He was a mainstay wherever he went, whether he was with Hoffenheim, on loan with Eintracht Frankfurt, or with Hannover 96. He took part in 25 or more matches every season he spent on each club.
In 2015, he went across the channel to play in England with Stoke City. The following year he made a detour to La Liga for a loan spell, seeing action for Celta de Vigo's rival, Deportivo de La Coruña. He scored six goals across 24 fixtures in all competitions before suffering an Achilles injury that prematurely ended his season with them.
Joselu made his way back to England, this time with Newcastle United. Not counting his periods with Celta Vigo and Real Madrid, his two seasons with The Magpies were the longest he has with for a single club at that point.
The striker came back to La Liga in 2019 wearing the colors of Alavés. In his three years with them, he notched 36 goals in 110 league matches. His 14 goals in 2021-22 were the most that he scored for a single season playing in the top division.
After his three-year contract with the Babazorros expired, he signed a deal for the same length with RCD Espanyol in June 2022.
Achievements
His only major football trophy to date has been with Real Madrid, which topped the domestic league in 2011-12. The club reached the quarters of the Copa del Rey, the tournament where Joselu played that season.