LaLiga and M88 Mansion add Spanish football flavour to live dealer casino games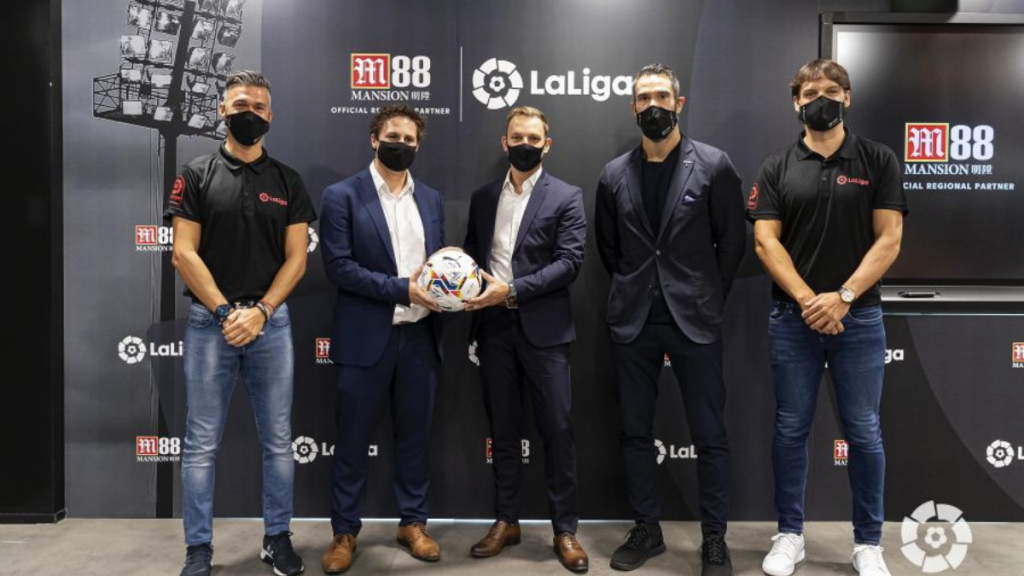 Popular games such as baccarat, sic bo, blackjack, and roulette have been given a LaLiga-themed makeover with stadium settings, trophies, and kits. 
M88 Mansion, LaLiga's official regional betting partner in Asia, is adding a fun twist to classic casino games through the newly created 'LaLiga Room', accessible from today.  
The online phenomenon of live dealer casino games is rapidly growing in popularity, and M88 Mansion offers the widest variety of online casino games in Asia. Its most popular games have been given a LaLiga-themed twist, bringing the colours of Spanish football into the online casino setting.  
From today, clients can also enjoy a range of new table and slot games, powered by industry-leading providers Pragmatic Play and MGS. 
Through LaLiga Derbi Baccarat, players can select their favourite LaLiga teams instead of the classic player vs banker setup, with eight different tables themed around iconic LaLiga derbies such as El Clásico, the Madrid derby, Seville's El Gran Derbi, and the Basque Country derby.
The popular dice game sic bo has also been introduced (LaLiga Sic Bo), the game where players bet on the outcome of three individual dice. Other table games include LaLiga Roulette and LaLiga Blackjack, which feature LaLiga-themed chips and designs.
Two slot games are also available with a new LaLiga twist. LaLiga Fortune is a nine-payline slot game set inside a stadium featuring the LaLiga trophy, football boots, and fans as icons. LaLiga Champions, meanwhile, allows players to choose their favourite LaLiga team and offers an exciting bonus game with a penalty shootout.
Other games such as LaLiga Roulette, LaLiga Lottery, and LaLiga Wheel will be added to the LaLiga Room in the near future.
Both M88 Mansion and LaLiga are committed to enhancing the online gaming experience for users, and they have already renovated one studio that will be dedicated to producing these new casino games. Plans for an additional studio which will host the games currently in development are also underway. The result is that users in Asia will enjoy a revolutionary experience every time they are welcomed into the LaLiga Room.